Mr VoIP: Your Contact Center Solution for any Need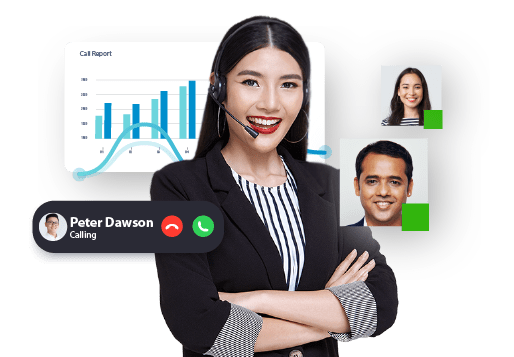 The days where you could service your customers solely via phone are long gone. Nowadays, customers expect to be able to contact you via live chat, Facebook, WhatsApp, email and phone. If you can't offer a seamless experience no matter how they reach out to you, you've lost them. You need a contact center solution that can integrate all your channels and platforms, internal or external, to ensure customer satisfaction and retention.  
MR-VOIP Universal Tools, is a custom contact center solution for 3CX.  We develop add-ons for 3CX based on your unique needs and requirements, whether you're running 3CX on-premise or in the cloud. 
A Contact Center Solution that offers everything

Voice
Voice will always be one of the main means of communication. With technologies such as VoIP, SIP Trunking as well as features such as IVR, Call Flows and Predictive Diallers you have all the tools to manage phone calls.

Video
There are times when you need to put a face to the voice. With integrated plug-in free web conferencing you can do this with a click of a button. Or customers can choose to video call you instead with Click2Call buttons.

Live Chat
Your visitor is browsing your website and a question arises. What easier way to convert that visitor into a lead or a sale than being able to answer their question on-the-spot from the same interface you call and video from.

Reporting and Analytics
One system that generates reports for calls, chats, live chats as well as billing and accounting systems. Logging into different systems and comparing data is cumbersome. With our add-ons we can integrate everything and create custom reports for you.

Remote Working
Work from any location and from any device or OS with our custom softphones for iOS, Android, Windows, Mac and Linux. Never miss a call or an important meeting again all you need is an internet connection.

Facebook Integration
Answer your business Facebook page messages from 3CX. Delayed responses on your social media channels can harm your business more than not having a page in the first place. What easier way to answer your messages than from the same system you do everything else.
Get the best solution for YOUR Call Center