Your Softphone.
Your device.
iOS, Android, Windows or Mac – customized softphones for all.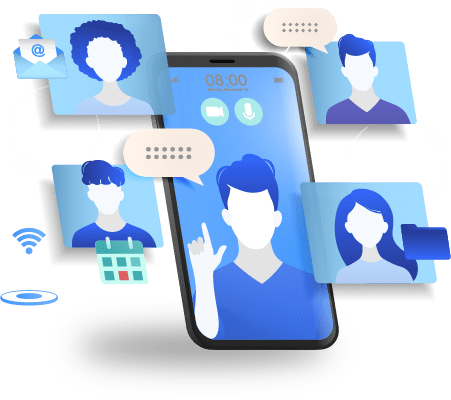 Your Custom Softphone on any device or OS
Remote working is at an all-time high, especially in younger generations who prefer to not be tied to an office space and have the freedom to choose where they work from. To do this, they need the right tools that will allow them to work from anywhere. 
Remote teams need to be able to communicate between them to ensure productivity and team collaboration. What better way to guarantee this, than by providing them with their own custom softphone. A complete communications hub on their smartphone, laptop or tablet, regardless of device or OS. 
Mr. VoIP's custom softphone covers all communications needs from calls, chat, video, voicemail and more. It also integrates with your contact database, Outlook or Mac address books. The custom softphone is end-to-end encrypted and compatible with the latest SIP standards ensuring reliability and security.  
Available on Windows, Mac, Linux, Android and iOS your team can work from anywhere on any OS.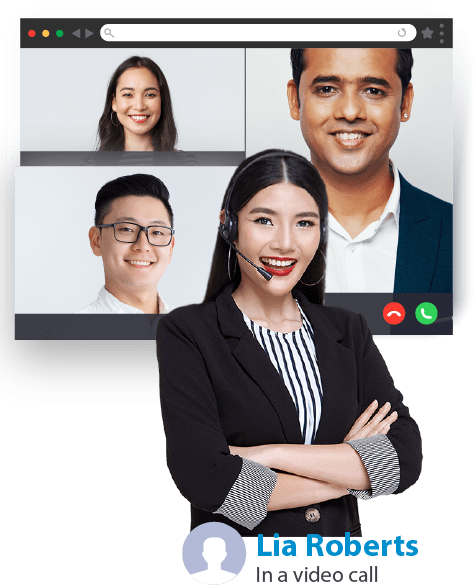 Customized Softphone for Windows, Mac or Linux
With our custom softphone you can easily manage calls from your Windows, Mac or Linux desktop. It's easy to use interface and full-range of communications features allow your team to stay in-touch without wasting time on learning how to use it. 
Custom Softphone for Android and iOS
With an easy to navigate interface and fully-loaded with all the functions a remote team needs our iOS and Android custom softphones allow you to work effortlessly and seamlessly from your favorite device.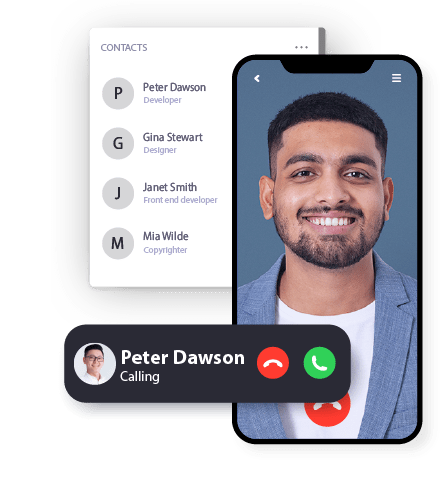 Get the best solution for YOUR Call Center