Call & Video from your CRM or Browser.
Easily call & video from your current tab with WebRTC & CTI.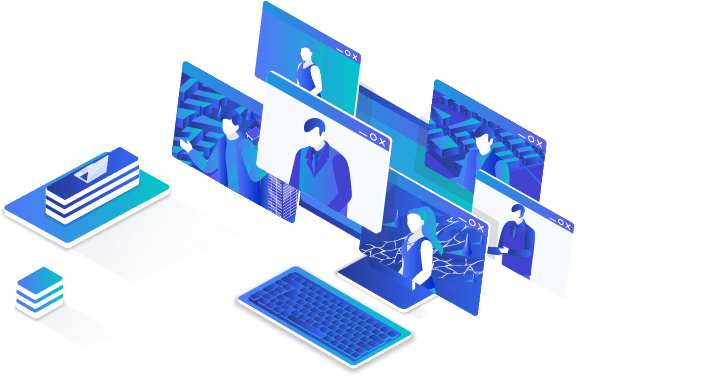 Communicate from your CRM or browser with CTI and WebRTC
Save time and money by integrating CTI and WebRTC into your communications system. With the implementation of CTI, call center agents can dial numbers and make calls via the phone system, directly from their CRM systems or browsers. WebRTC enables them to enjoy seamless communications, voice and video, from their browsers without the need to install plugins or add-ons. 
WebRTC is a technology that enables open standard browsers (Chrome, Firefox) to communicate with each other and exchange audio, video and files using a simple Javascript based API. WebRTC effectively gives users the ability to make audio or video calls with each other without any additional software – all they need is a browser! 
Computer telephony integration (CTI), on the other hand, enables computers to interact with telephones. Some of the features it unlocks include screen popping, automated dialling, phone controls (answer, decline, conference) and call transfers. 
With Mr VoIP's CTI and WebRTC feature both technologies are enabled in your phone system making your communication with customers easy and seamless for all!
Get the best solution for YOUR Call Center