Your Call Center. Customized for your Business.
Customize your 3CX Call Center with Mr. VoIP's tools.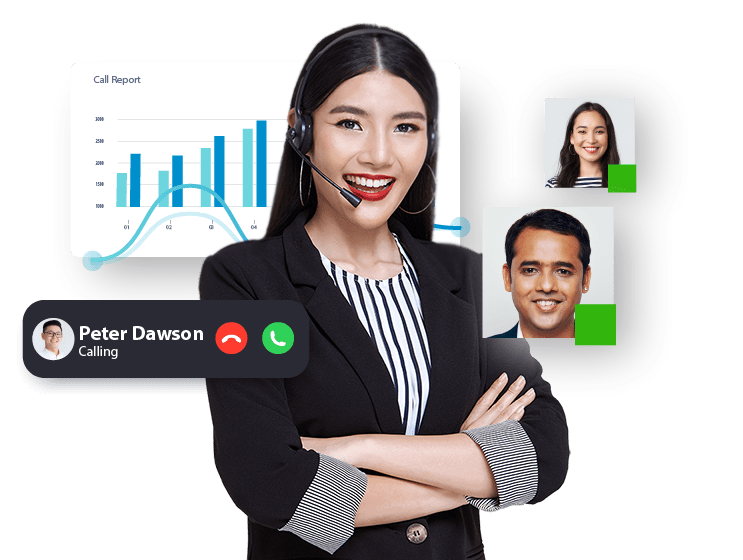 CRM. Reports. Wallboards.
Your Customized Call Center Software
Your customers expect speedy and excellent service from your call center agents. Are you providing them with the right software and tools to accomplish this? Can they make and receive calls via their CRM software? Can they generate customized reports to focus on areas of improvement? Does your call center software allow you to create different wallboards to monitor call performance? At Mr.VoIP we specialize in customizing your 3CX Call Center software to tick all those boxes and more.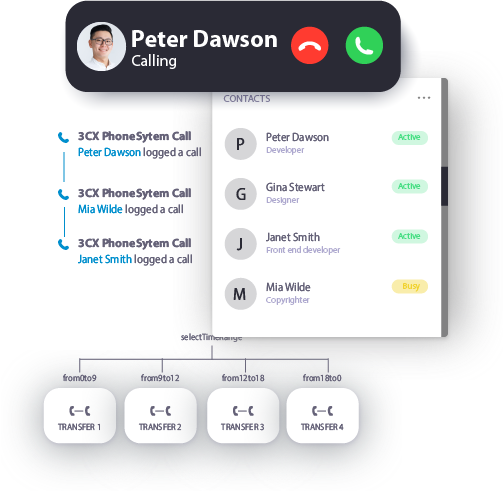 Ensuring seamless integration between your CRM system and your call center software is vital to guarantee excellent customer service. At Mr. VoIP we make this happen. Whether you're using a known CRM such as Salesforce, Zoom, Zendesk or HubSpot or have opted for a custom-built CRM, with Mr. VoIP you are can rest assured that your system will communicate seamlessly with your call center software. 
Custom Call Center Reports
Find out where your agents are thriving and which areas you need to work on improving with advanced customized reports for your call center software. Our custom reporting solution for call center software provides in-depth data on your inbound and outbound calls and generates reports from 3CX as well as your CRM.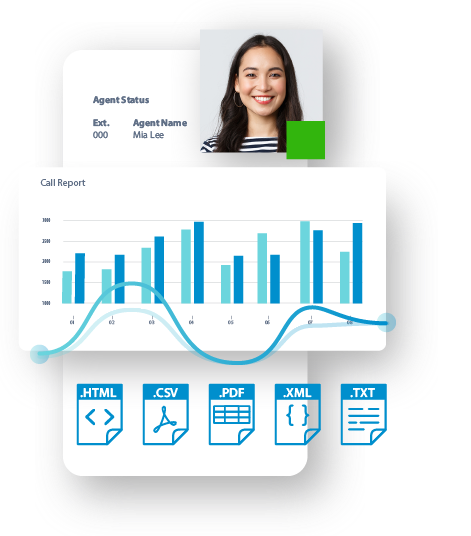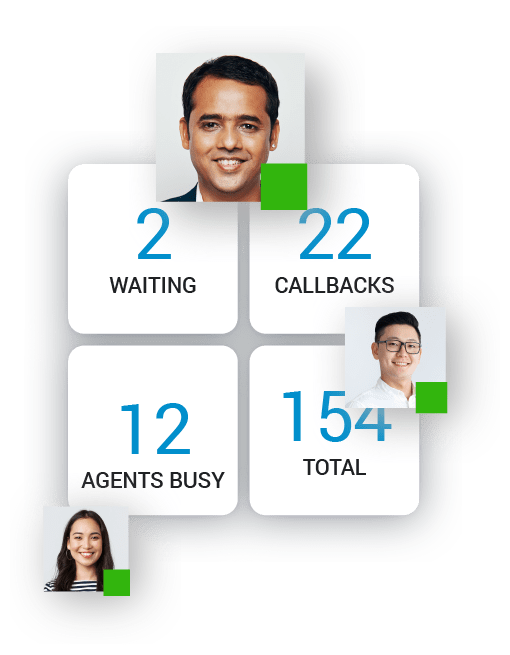 Each call center has different objectives, KPIs, SLAs and so on. Therefore, your call center software should offer you the ability to customize your wallboard depending on the data and information that is important to your business. Or, you might want to display different data to different team members depending on the job role and responsibilities. This and much more is possible with our custom wallboard tool. 
Uncover all our Call Center Software Customizations
Get the best solution for YOUR Call Center