Pick 'n' Mix
Wallboard Display.
Save time and boost customer satisfaction with automatic call flows.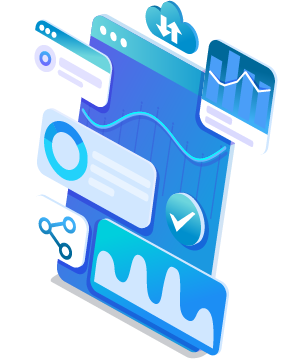 Display the data you choose with a customized wallboard
Customize your call center wallboard and pick the information you want to display to your team. From ticketing system data, CRM information, SLAs, KPIs; the options are limitless. You can also configure the wallboard to be displayed on agents' desktops, accessible through web browsers, remotely via mobile devices or on a large screen in the heart of your contact center. 
Having a customized wallboard is particularly useful to call center agents, supervisors and managers. Boost your call center's performance by giving them real-time knowledge on how many calls are in the queue, call priority and how long a call has been on hold. 
Ensure that only the most useful data is shown at all times. For example, a contact center manager's wallboard will display separate data to the team's one. By using color coding, you can also easily find the information you are looking for whether for an individual or the entire team. 
With Mr VoIP's wallboard customization tool, you can do all this and much more! Only display the key metrics and targets that you choose and change them as you feel fit. 
Get the best solution for YOUR Call Center