Your Call Center. Customized for your Business.
Customize your 3CX Call Center with Mr. VoIP's tools.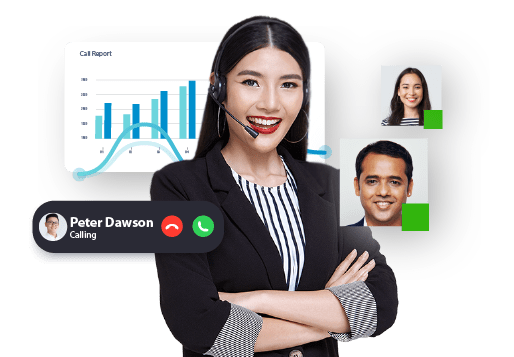 Your Contact Center, how you want it. 3CX Call Center Customization
Out-of-the-box solutions may be easy to manage and tick most boxes for most businesses. You're not most businesses. Your business has its unique needs and requires a customized solution for its call center.  
Contact center customization — from changing the agent interface to building custom wallboards or integrating systems — has, historically, been a tedious task. Reason being that you are required to work with complex and inflexible tools that demand IT knowledge or development. As a result, your business becomes less agile towards customer needs and behavior. 
This is where Mr. VoIP comes in. We create customized call centers for every kind of businesses. Designed and developed to meet YOUR business' unique needs. Our solutions, combined with 3CX's call center software, provide your business with an easy to manage, future-proof customized call center solution.  

Manage Extensions and Contacts from One Place
Add, edit and delete extensions from one single interface. Your CRM, PBX and telephone directory are all updated automatically using our custom-built HTTP API. Learn more >
Need further call center customization?
We offer any kind of custom development to meet your needs and requirements.