Vtiger and 3CX PBX Integration
A seamless integration for Vtiger and 3CX 
Convert Vtiger into a
communications platform
Manage calls and contacts from one centralized location with the Vtiger and 3CX PBX integration. Save mounts of time on tedious and manual admin tasks and as a result you will boost agent productivity, reduce wasted time and increase customer satisfaction rates. 
Automate Call & Contact Management, Logging & Journals
Save time and boost productivity by automating tasks that defocus your agents from your customers. The Vtiger PBX integration automates call and contact management as well as call logging and journaling. Hence, allowing your agents to truly focus on your customer and ensure maximum customer satisfaction.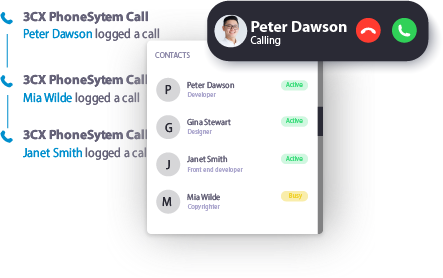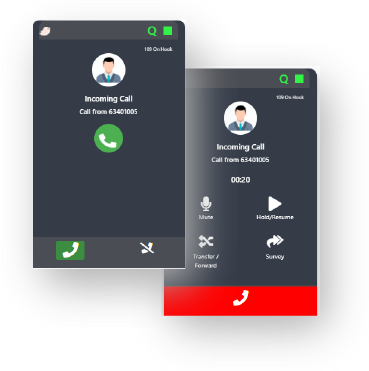 Easy, Effortless Integration
The integration between Microsoft/Office 365 and 3CX is easy as pie. Your agents as well as your system administrators won't require any extensive training and your business will start reaping the benefits from the first day. 

Call Journaling

Call
Pop-ups

Call
Follow-ups

Contact Creation

Click-to
call
Get the best solution for YOUR Call Center