Salesforce Phone System Integration
A seamless call center integration for Salesforce 
Convert your Salesforce CRM into
a communications tool
Integrate your Salesforce CRM with your phone system and create one centralized powerful system for your call center teams. Enable them to manage calls from their Salesforce CRM interface and enjoy the benefits of automatic call logging, notifications and more. 
Automatic Call Logging,
Journals & Contacts
Save your call center agents' time and boost their productivity by enabling automatic call logging and call journaling. Allow them to focus on the customer during a call and not on tedious admin tasks that defocus them from the issue at hand.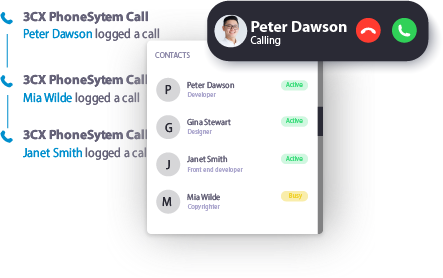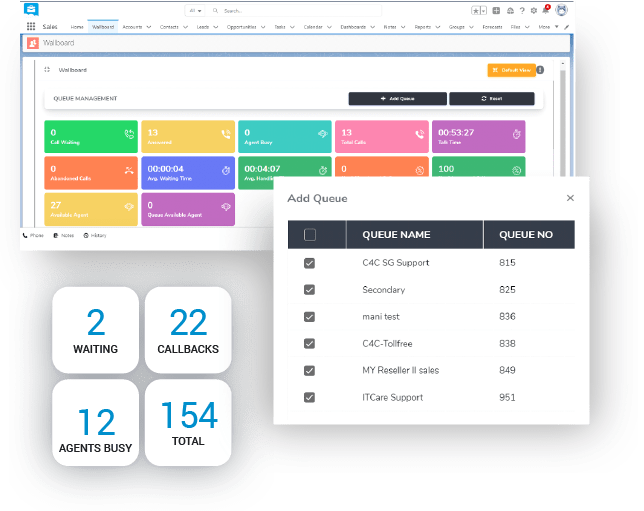 Access your Wallboard
from within Salesforce
Access your call center wallboard from within the Salesforce dashboard with the click of a button. Keep agents motivated and productive and allow supervisors to make data-driven on-the-spot decisions.
Effortless 3CX Phone System &
Salesforce Integration
The integration between 3CX Phone System and Salesforce is straightforward. No additional training is required for your call center teams or your system administrators. They can start benefitting from the integration from the get-go.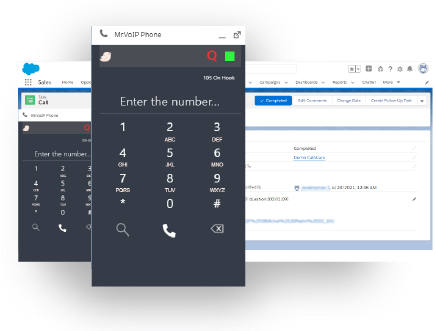 Call Journaling

Call
Pop-ups

Call
Follow-ups

Contact Creation

Click-to
call
Get the best solution for YOUR Call Center