Microsoft Teams
Phone System Integration
A smooth Microsoft Teams & 3CX Phone System integration
Make Microsoft Teams a complete communications tool
Boost your agents' productivity and watch your customer service rates skyrocket with the Microsoft Teams and 3CX Phone System integration. Enable your team to manage calls and contacts from one centralized location and save them time on manual tasks. 
Automatic Call Logging,
Journals & Contacts
Allow your agents to work more efficiently with automatic call logging and call journaling. By relieving them of the manual task to log calls you enable them to focus on the customer during a call and not on tedious admin tasks. They can also add follow-up actions at the end of the call to ensure maximum satisfaction.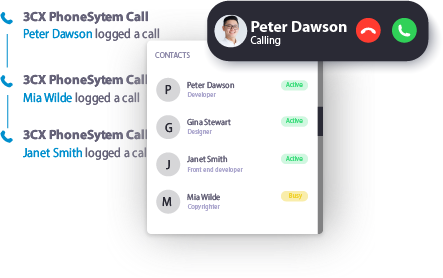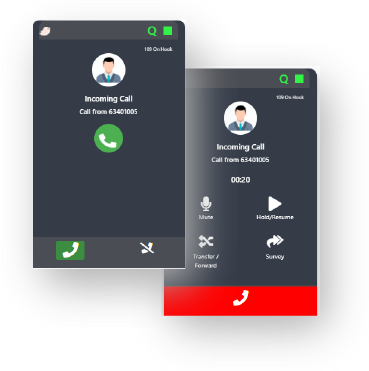 Trouble-free Teams and
Phone System Integration
The integration between Teams and 3CX Phone System is easy and straightforward. No additional training is required for your contact center agents or your system administrators. They will literally hit the ground running from the word "go".  

Call Journaling

Call
Pop-ups

Call
Follow-ups

Contact Creation

Click-to
call
Get the best solution for YOUR Call Center