ConnectWise and 3CX
Phone System Integration
A seamless integration for Connectwise and 3CX 
Turn Connectwise into
a communications tool
Save time and effort by managing calls and contacts from one centralized location with the ConnectWise phone system integration. With the automation of manual admin tasks ayour business will see a boost in agent productivity, reduce wasted time and increase customer satisfaction rates. 
Automate Call & Contact Management, Logging & Journals
Automate and synchronize call and contact management. Automatically log and journal calls and add follow-up actions and notes at the end of each call. Enable your agents to genuinely focus on the ongoing call and customer ensuring optimum customer satisfaction.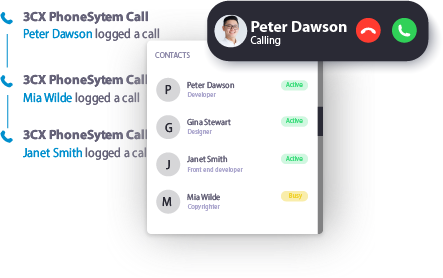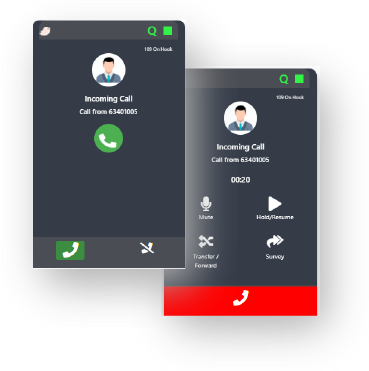 An Easy, Effortless Integration
The ConnectWise phone system integration offers your agents and system admins an easy-to-use solution that doesn't require extensive training or steep learning curves. Productivity boost, increased customer satisfaction and higher efficiency are just some of the benefits your teams will experience from the start. 

Call Journaling

Call
Pop-ups

Call
Follow-ups

Contact Creation

Click-to
call
Get the best solution for YOUR Call Center