Cliniko Integration for 3CX
Boost productivity with the 3CX and Cliniko Integration 
Transform Cliniko into
a communications tool
Mr VoIP offers a seamless Cliniko integration with 3CX. Watch your agents' productivity as well as your patients' satisfaction rates skyrocket by automating manual tasks from one centralized location. Enable your team to respond to patients' needs faster and without the manual hassle. 
Match Caller ID to Patient's Record
This Cliniko integration for 3CX saves time and boosts productivity. Agents no longer need to switch between their Cliniko and 3CX interface to manage calls and see patient records. When an incoming call occurs the caller ID is automatically matched to a patient's record in Cliniko and if no record is found a new one is created.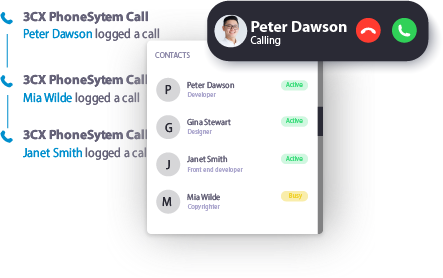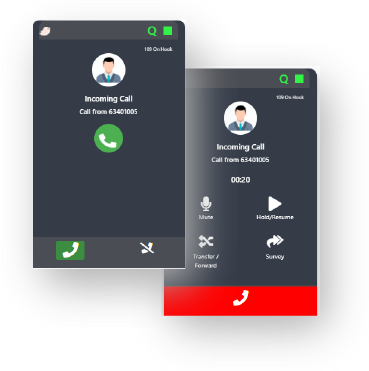 Call recordings are automatically saved and new cases are created within Cliniko under the patient's record. Therefore, no matter who the patient speaks to the next time they call a clear communications history is accessible for all agents of the system without the need to add call logs manually.  

Call Journaling

Call
Pop-ups

Call
Follow-ups

Contact Creation

Click-to
call
Get the best solution for YOUR Call Center