Description
When a customer is unhappy, they'd want to give feedback. MRVOIP very own agent post rating application lets them vent out their frustrations directly to you (luckily not to social media) giving you enough time to recover from the damage done and quickly resolve the issues at hand.
If you are driven by KPIs and Analytics, you cannot overlook the often ignored impact of feedback obtained from customers directly. MRVOIP agent post rating gives you first-hand information to learn what you are doing well and where you can improve. This could also turn out to be a fantastic tool when shared with your employees to help boost their morale or help to be better in future.
Learn about which employees are going out of their way to solve issues or merely churning through calls and chats. Get the information sent directly to your inbox daily or monthly for your reviews.

Gone are the days where the customer satisfaction results come in as watery and unreliable feedback leaving you clueless on what went wrong? Capture meaningful feedback from customers and start looking deeper at how your companies are being perceived by your customer in this real time agent post rating apps.
Talk to us today to find out more.
Solution 1
Our one of the Client promotes the adoption of fair, responsible and progressive employment practices among employers, employees and the general public of Singapore.
With mixture of 3cx could and Mr. VoIP widely helped them to achieve agent rating, As TAFEP is a critical mission to handle human resources as the major important on agent rating widely help them to understand the Agent Real-time performance.
Call Flow Details:
Once the agent finished their call conversation. They will transfer the calls to Ratting system. Once transferred to ratting system the system play greeting and ask for the ratting for the agents. Based on the customer input the system will recognize and store the entry.
Call flow diagram: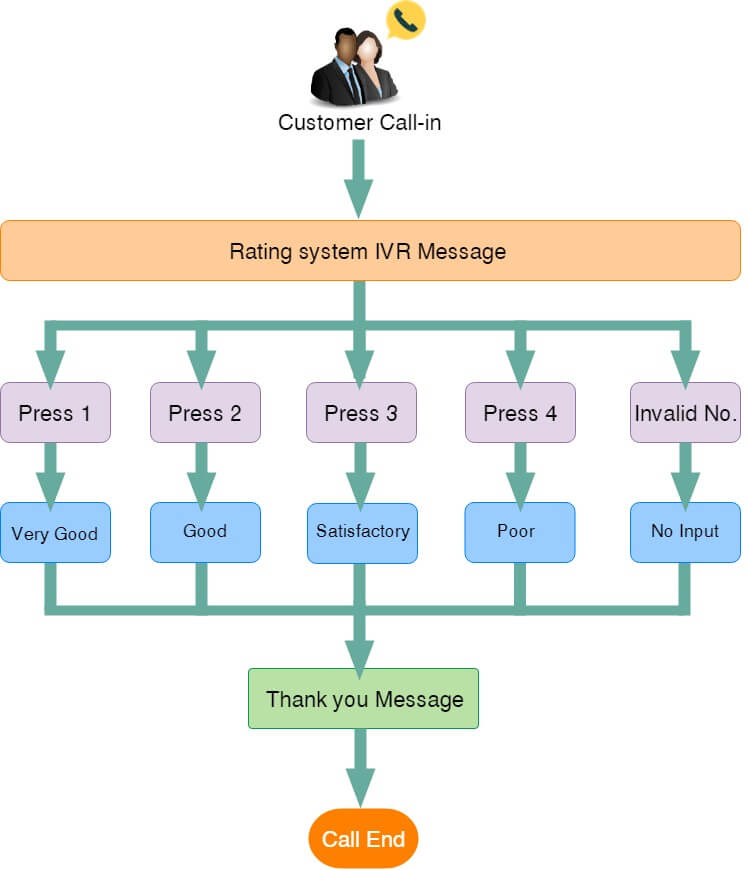 Ratting system Report Portal:
We have provided portal to see the call reports, I have attached login portal screen Once login you you can see all the Ratting details which is posted by the customers.
Menu Options
You can below menu option which given based on customer requirement. We can customize the menu however you need.
Survey Report Page:
You can see all the ratted call details with agent name so we can analysis the agent statics. Also we have search option based on the date from, to Date & Agent name.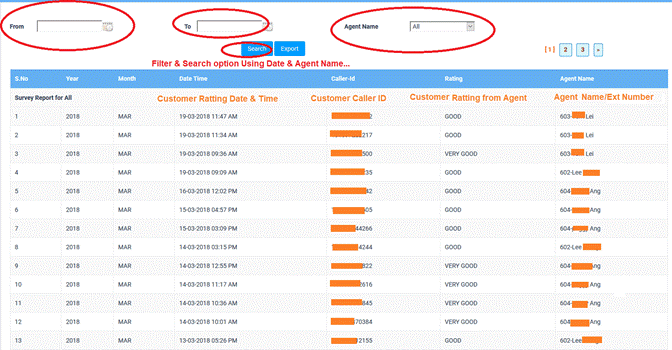 Survey Summary:
You can see summary of ratting value and quality of percentage using overall percentage. You can analysis the summary of ratting using search function.